Take your Instagram to the next level! This is how we operate to get you Direct Responses and
Real Followers.
TryInsta has become a market leader as an instagram growth agency.
We do the following as a mix of organic and bot services.
01. Research Project
02. Find Ideas
03. Start Optimize
04. Reach Target
How Our Instagram Growth Service Works
We are devoted towards fetching you real and genuine followers who are actually interested in your genre. Learn what we do as part of our instagram bot services and instagram growth services.
Your manager will research your project thoroughly so that your instagram account is analysed in detail. A complete competitor analysis and target audience analysis is carried out. Even the audience of your competitors are scanned so that the best people can be reached who are actually interested in your posts and accounts. A good time on researching is perhaps the one thing that has made TryInsta the best instagram growth service.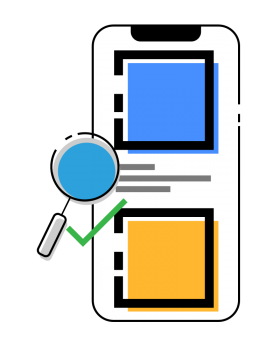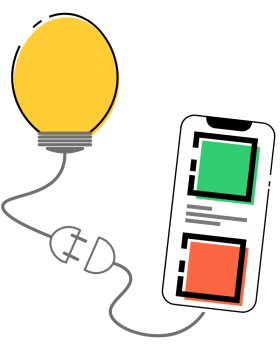 TryInsta then finds innovative ideas as to what will best work for your social engagement, how can content be promoted for your particular industry, how can your account be made a leader instead of a follower! Organic instagram growth service is given a front seat while brainstorming ideas for your instagram account promotion.
The next step that we follow is start optimizing your account as per the guidelines established. We leave no stone unturned to engage with the target audience as per the devised strategy (by liking, following, unfollowing etc.)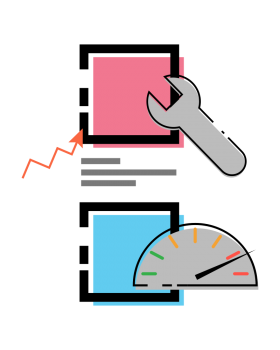 Nothing matters if the results are not achieved. That is why instagram marketing services at TryInsta comes with an inbuilt measuring package, where we keep track of all activities done and the results obtained. The deviations are then adjusted, strategies revised because in the end, it is the result that matters.
Let us do follow, unfollow, like, comment, search target audience and all the mundane activities that you wish to avoid but still want to make your instagram presence known.
You can choose a speed at which we follow new audience. However, we follow very selectively, people who are honestly interested in what you post. This makes them actually like, DM, and follow content which you post in the future as well, increasing your brand visibility among the right audience.
Tryinsta instagram marketing agency does unfollow as well. We will remove any people whom we find spam or fake. We believe in real instagram account growth so that your account seems genuine and interesting to new people searching in your genre. Accounts that are of no use are unfollowed to improve your account's ranking inturn.
It is important to increase your brand visibility among your target audience. So we make effort inorder to do so by engaging with them consistently.
Take your engagement to higher levels by connecting with your audience. Just set your campaign to commenting on posts and experience never like before account visibility.
Our targeting techniques are quite advanced and relevant to your brand.
We use hashtags and other keywords to engage users who are interested in your services.
Want your brand to be visible to only males or females? Let us do that for you.
Another option is that you want to follow some particular account or brand or competitor. We will follow their audience to get you the exact replica.
You want to prioritize some particular region or geographical area? We will base your followers from the locations you want. Be it a city, cities, states or provinces, just let us know.
Today's economies survive on long term and consistently profitable businesses. No longer are you allowed to rely on one time hits and then relax back. You have to continuously work towards all your business operations. TryInsta covers one such aspect of your business by helping you in digital and social media marketing by working as your dedicated instagram marketing agency.
Instagram bot service, this is how we automate and serve you with best instagram bot services available today.
Dedicated Account Manager: We understand that today is the age of cut throat competition. We provide you a dedicated human agent who works as your exclusive account manager and keeps a close watch on automated instagram bot services apart from designing an instagram growth service campaign aligned to your line of business.
Automation, We automate everything for you manually! You can sit back while we follow your competitors followers, unfollow misaligned accounts, you just need to create quality content. Our human account managers proportion best instagram bot services and best instagram marketing services for you with their expertise and skill.
Grab Attention, if you wish to specify any preferences for gender, hashtags, locations, brands, you let us know. Even our instagram bot services have the ability to handle these. Apart from that, your account manager would keep a vigilant check on all your account activities. Get the attention of your target audience with regular postings and comments facility.
Profile Exposure, we get you this by continuously reaching your target audience. Once the brand aligned audience is chosen, our team constantly works towards increasing traffic to your instagram profile via those audience.
Get more reach, obviously, the increased traffic would lead to an avalanche effect of more and more instagram traffic of the same nature. We get the ball rolling for you with our expert team of professionals.
To be the best, be with the best!